Houston Airports Celebrates Autism Awareness Month
April 20, 2021
Page Carousel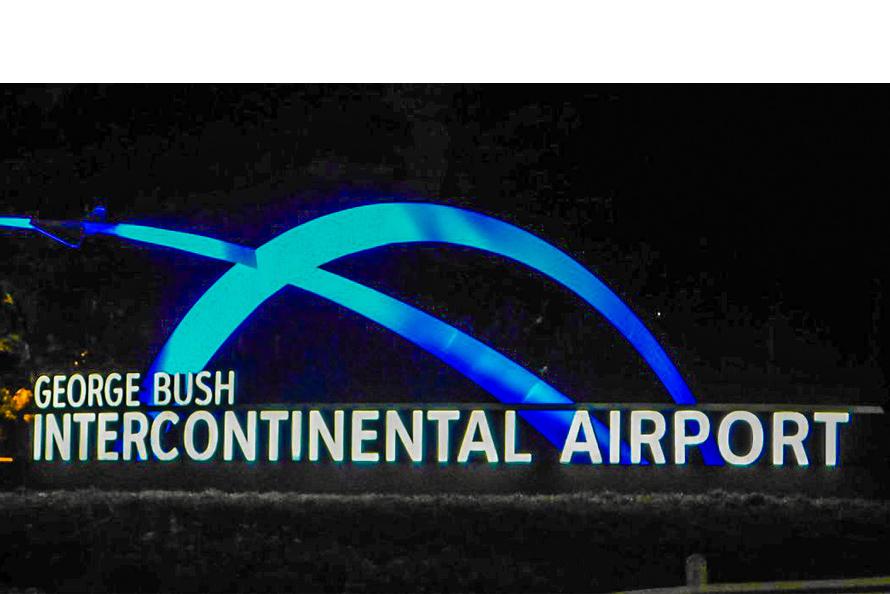 Houston Airports celebrated Autism Awareness Month in April through the globally recognized Autism Speaks Kindness campaign. The Center for Disease Control defines the autism spectrum disorder, ASD, as a developmental disability that can cause significant social, communication and behavioral challenges. One in 45 Americans live with ASD.  In addition, the airport welcome monument was lit in blue to show support for the important cause.
People with ASD may communicate, interact, behave and learn in different ways. The experience of flying can become an overwhelming journey. Houston Airports employees are encouraged to observe Autism Awareness Month, by focusing on ways to provide extra kindness and compassion to passengers that might behave or speak differently. Employees support an inclusive travel experience by assisting passengers by giving a little extra time to complete a task, providing clear, simple instructions in a calm and inviting voice and asking passengers how to best support their needs instead of assuming you have the best resolution.  
"Accessibility and providing an inclusive travel experience is a priority for the Houston Airports, and we are excited to practice kindness and recognize this month in honor of all of our travelers with autism spectrum disorders," Houston Airports Director of the Aviation Risk and Regulatory Compliance Division Jocelyn Labove said.  
Houston Airports will partner with The Arc this summer to make travel a little less daunting for families with children with autism or other intellectual disabilities. Wings for All provides families with a real-life simulation of the air travel experience. During the event families practice obtaining boarding passes, passing through TSA security, waiting in the boarding area and boarding an airplane.