Employees Work to Ensure ADA Compliance at Houston Airports
May 20, 2021
Page Carousel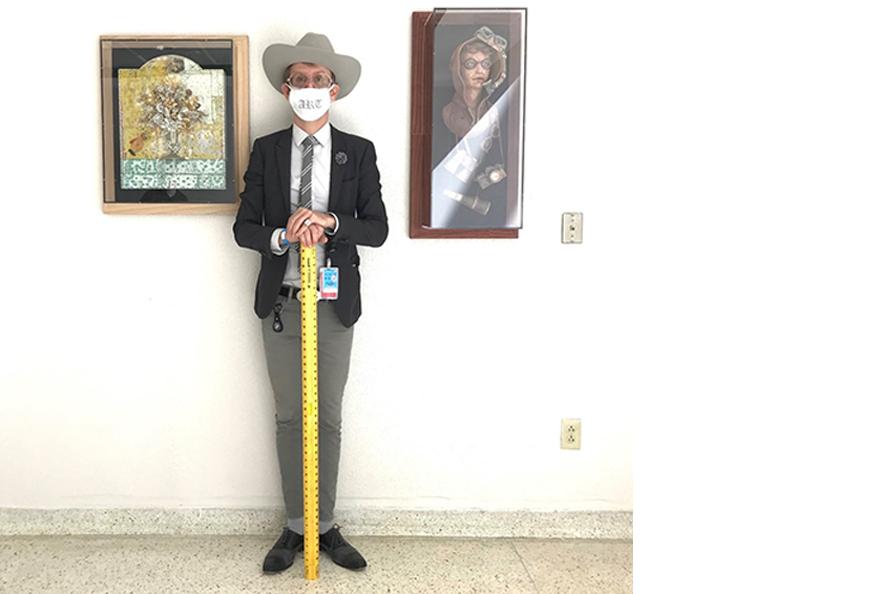 Houston Airports is committed to providing safe and secure facilities for all passengers. One of the airport system's main priorities is going above and beyond regarding its Americans with Disabilities Act (ADA) compliance.  
Barriers for passengers with special needs can include ticketing counters that are too high, obstructed aisles and protruding objects. With this in mind, Houston Airports initiated "Protruding Object Discovery Days" to provide an extra set of eyes for protruding objects that could negatively impact the path of travel for a person who is blind or has low vision.  According to the ADA, a protruding object is any object over 27 inches tall, under 80 inches tall and protruding more than four inches from the wall.  These objects are not detectable by a person using a white cane for navigation and could potentially cause serious harm. 
"We understand that walking is a regular activity for the roughly 1,000 airport system employees who work inside the terminals," Houston Airports ADA coordinator Tambre Moten said.  "While walking provides obvious physical and mental health benefits, we are adding to its benefits by encouraging employees to 'walk with purpose' on regularly scheduled "Protruding Object Discovery Days," and provide an extra set of eyes to determine whether our facilities are meeting ADA requirements.  This not only enhances each employee's understanding of accessibility, but it provides the development and installation teams a second—or even third—set of eyes in maintaining compliance." 
Alton DuLaney, public art curator for Houston Airports, spends a majority of his week in the terminals and now brings a measuring tape with him on his walks throughout both airports.  "As curator, I strive to present an engaging and diverse collection of visual art that can be accessed and appreciated by all of our passengers," DuLaney said.  
For more information on the Houston Airports' accessibility initiatives please visit www.fly2houston.com/accessiblity.