Collins Aerospace Expands Operations to Houston Spaceport
May 20, 2021
Page Carousel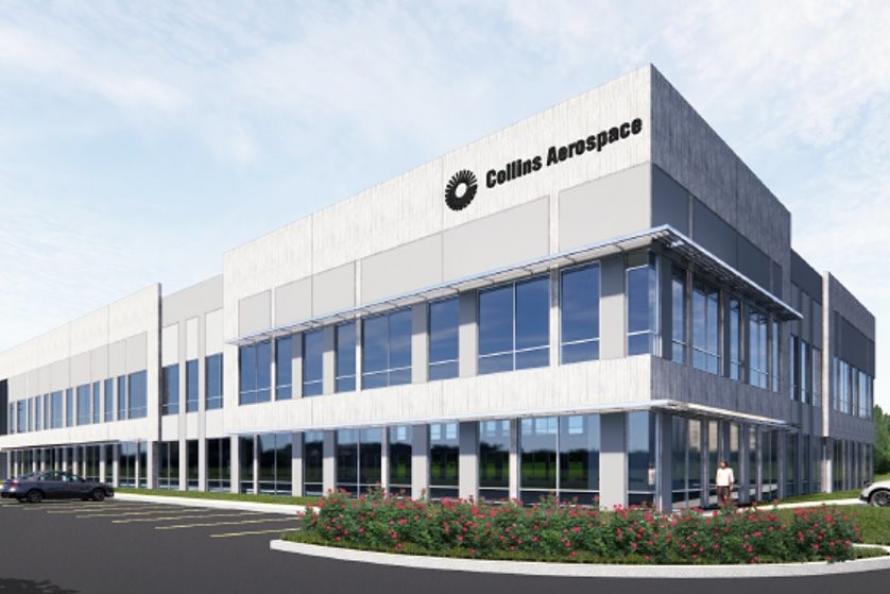 Collins Aerospace, a unit of Raytheon Technologies (NYSE: RTX), and Houston Airports, which manages and operates Houston Spaceport at Ellington Airport, EFD, announced plans for a new eight-acre, approximately 120,000 square-foot campus that will support spaceflight and host Houston's first spaceflight incubator.  
"Collins Aerospace's new campus is yet another a game-changer for Houston as we position our region as one of the country's leading next-generation tech and aerospace hubs," Houston Mayor Sylvester Turner said. "We are leveraging Houston's many advantages, including our dynamic workforce, to fuel the future of aerospace— a potentially trillion-dollar, 21st-century commercial space economy." 
The new Collins Aerospace campus will continue to be part of the company's Mission Systems business, one of six strategic business units for Collins Aerospace. The facility will also host Houston's first-ever incubator supporting spaceflight, with a dedicated 10,000 square-foot area for start-ups and universities to collaborate on solving critical space technology challenges, including robotics, medicine and additive manufacturing. Houston continues to be a leading region for aerospace, and the Houston Spaceport will provide a great opportunity for members of the aerospace community to come together, facilitating collaboration and innovation. 
"On behalf of Collins Aerospace, I would like to thank the City of Houston, Houston Airports and Bay Area Houston Economic Partnership for creating a robust business climate and for their strong support of this important expansion of our business," Phil Jasper, president of Collins Aerospace's Mission Systems business unit, said.  "Building on our 40 years in the Houston community, this expansion will further strengthen collaboration with our customers to support spaceflight." 
As an anchor tenant of Houston Spaceport, Collins Aerospace will receive up to $25.6 million in financing from Houston Airports for capital improvements. The amount financed will be reimbursed by Collins Aerospace. Collins Aerospace currently has a facility in Houston, which is at capacity, that develops and produces systems for NASA's human-manned space flight programs.  
"Collins Aerospace is a great fit at Houston Spaceport," Houston Airports Director Mario Diaz said. "The partnership is a key element to realizing the importance of Houston Spaceport— a center for collaboration and innovation where the brightest minds in the world can lead us beyond the next frontier of space exploration." 
"For 45 years now, the Bay Area Houston Economic Partnership, BAHEP, has worked very closely with the aerospace community in Houston to help this very important industry cluster continue to be successful," BAHEP President Bob Mitchell said. "The work Collins Aerospace has brought to Houston for nearly 40 years has provided valuable aerospace career opportunities for Houstonians."