STEADILY TRANFORMING A VISION INTO REALITY
ITRP is comprised of a number of projects that include new construction and refurbishment of existing spaces.  The ITRP program began when United Airlines built the state-of-the-art new Terminal C North Concourse which was completed in early 2017. Houston Airports provided associated utilities and apron works. The ITRP projects breakdown includes: 
International Terminal – North Concourse Project (new pier and refurbished Terminal D) 
International Terminal – Central Processor & Federal Inspection Services Project (a new structure and an expansion to the FIS) 
Enabling Utilities – Landside Project (maintains water pressure, improves water distribution through the central terminal area) 
Infrastructure Division Office, IDO, Building Project (constructed and completed in spring 2019; houses the Program team, Infrastructure division, and contractors and designers)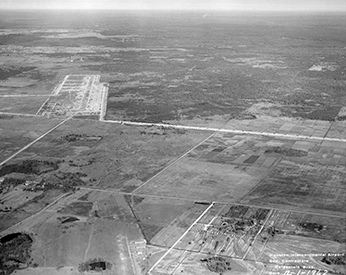 1957
A group of business leaders purchased a plot of land 23 miles north of downtown Houston and pushed for a second airport to open alongside William P. Hobby Airport.
1969
The airport opened under the name Houston Intercontinental Airport.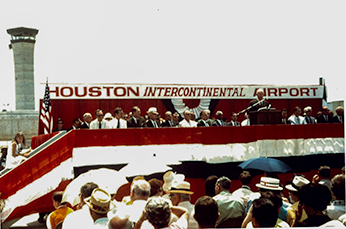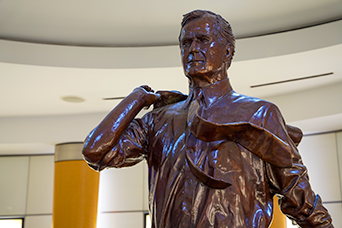 1997
The airport was renamed Bush Intercontinental Airport after the 41st president and Houstonian George H. W. Bush.
2014
The Houston Airport System identified a need for the development of additional facilities to handle additional airplanes, passengers and cargo including a significant growth in international arrivals and departures. The project is known as IAH Terminal Redevelopment Program (ITRP).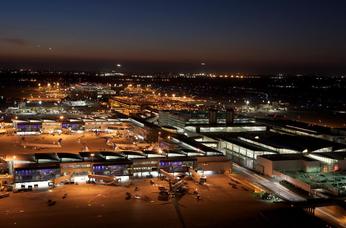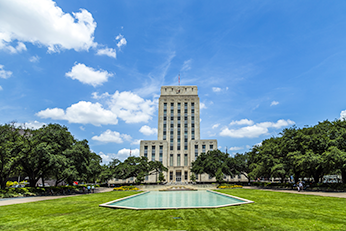 2018
Houston City Council approved contracts and funding in support of the ITRP.
2019
The Infrastructure Division Office opens, and ITRP program management team moves in.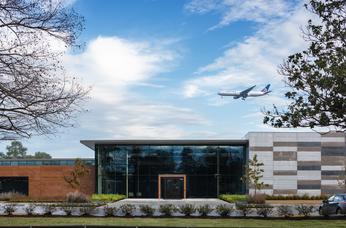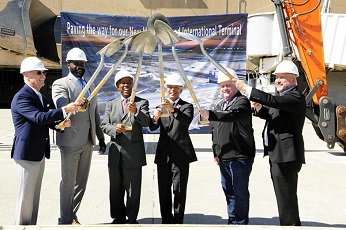 2019
Groundbreaking is held for the new Mickey Leland International Terminal, starting with the demolition of the old Terminal C.
2020
Demolition of the old Terminal C completes; ITRP is able to move along quicker due to a significant decrease in airline traffic due to the COVID-19 pandemic.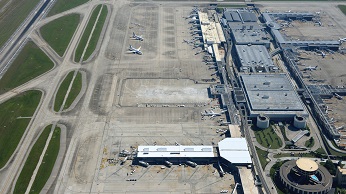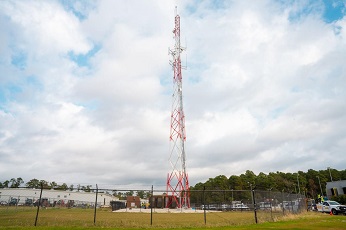 The IAH Radio Intermediate Distribution Frame (RIDF) was relocated successfully. It enables the airport's extensive radio communications network to continue without interruption and with vastly improved efficiencies.  
Construction begins on two additional parking levels at the top of the Terminal C garage.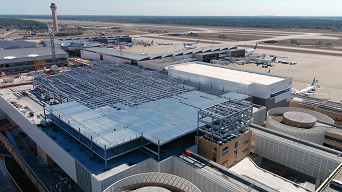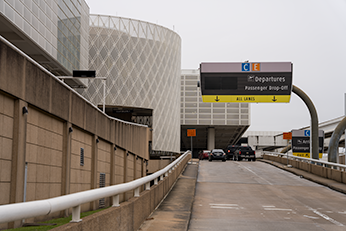 The temporary detour for the Terminal C departures ramp will be replaced with the reopening of the original departures ramp, allowing for improved traffic flow and exit of the Central Terminal Area.
Detention pond completed. The new detention pond provides additional flood mitigation capacity for the airport and its surrounding roadways and infrastructure.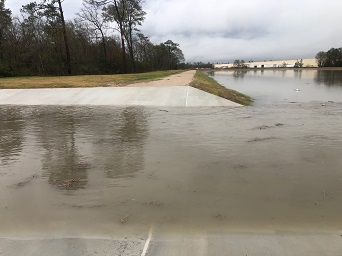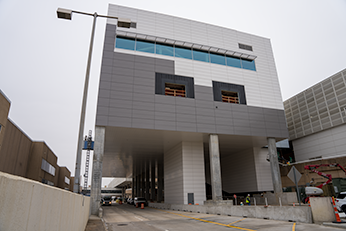 Construction of the United Airlines' Early Bag Storage structure will be completed, and all lanes will be open on South Terminal Road.
2023
Topping Out ceremony for the D- West Pier - The final structural beam was placed on Wednesday, March, 8, 2023.