Houston Airports welcomes Silk Way West Airlines with new air freight service from Central Asia and the Middle East
The global airline based in Azerbaijan just launched weekly flights to George Bush Intercontinental Airport, one of the busiest airports in the U.S.
April 10, 2023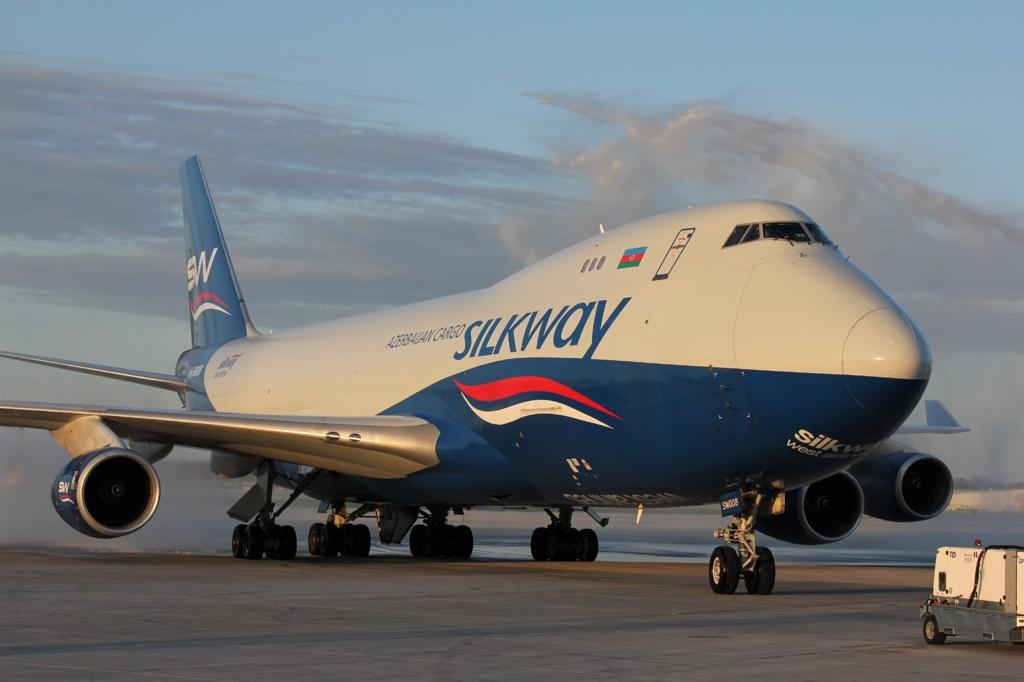 HOUSTON – Houston Airports continues to support the region and the U.S. as a premier destination for air freight services. Silk Way West Airlines, a cargo airline based in Baku, Azerbaijan, just launched weekly flights to George Bush Intercontinental Airport.
The new non-stop route between Heydar Aliyev International Airport (GYD) in Baku, Azerbaijan and George Bush Intercontinental Airport (IAH) in Houston, TX, expands the global reach of Houston Airports and reaffirms the greater Houston region's influence on the world economy.
"Houston is the Energy Capital of the World, home of the world's largest medical center and a gateway to the South-Central region of the United States," said Jim Szczesniak, Chief Operating Officer for Houston Airports. "New air cargo service isn't only a nod to the world-class cargo facilities offered at Bush Airport, it's confirmation that Houston is crucial for international trade. And because of that, Houston Airports will continue to maximize air freight operations while innovating unique strategies that continue to attract global airlines, like Silk Way West, to Houston."
The new freight route allows the airline to offer more capacity in multiple markets and opens new opportunities for Houston commerce across Europe, the Middle East and Central and Eastern Asia. The addition of Silk Way West's air freight service is the result of growing global demand for import and export of commodities such as petrochemical and industrial equipment for the energy sector, medical equipment, hi-tech hardware, perishables and plastics.
"We are thrilled to launch our new weekly flights to Houston, one of the most important cargo gateways in the United States, which will provide additional capacity and faster transit times for our customers," said Fadi Nahas, Vice President Commercial of Silk Way West Airlines. "Our growing presence in the Americas demonstrates our commitment to providing reliable and efficient cargo solutions for our customers in this region."
Silk Way West Airlines operates hundreds of flights every month across the globe via its fleet of 12 dedicated Boeing 747-8F and 747-400F aircraft based at Heydar Aliyev International Airport, GYD.
Founded in 2012 in Baku, at the heart of the Silk Road, Silk Way West Airlines has become a leader in the cargo aviation industry, known for its reliable and efficient services.
RELATED | Houston Airports welcomes LATAM Cargo to Bush Airport
RELATED | Cargo operations soaring to new heights at Bush and Hobby airports