Chief Development Officer – Infrastructure
Jarrett Simmons is the Chief Development Officer of the Infrastructure Division for the Houston Airports- the City of Houston's Department of Aviation. Simmons is responsible for the effective planning to guide the long term capital development of Houston's three airports, overseeing the administration of planning, design and construction contracts in support of the long term and short term capital projects, analyzing operations and implementing best practice policies and procedures at Houston Airports. He's also responsible for the effective delivery of in-house and contracted maintenance services at George Bush Intercontinental Airport (IAH), William P. Hobby Airport and Ellington Airport. Jarrett has held leadership positions at various engineering, aviation, and consulting firms. He brings nearly three decades of aviation experience to Houston Airports.
Prior to Houston Airports, Simmons served in managerial roles at Jacobs Engineering, HNTB Corporation, International Air Transport Association (IATA) and Landrum & Brown, Inc. Simmons holds a Bachelor's in Industrial Technology from Southern Illinois University, Carbondale and a Master's in Urban Planning and Policy from University of Illinois at Chicago. He also served in the Illinois Army National Guard.
Simmons is a certified planner from the American Institute of Certified Planners and received certification from the University California, Berkley in Airport System and Design.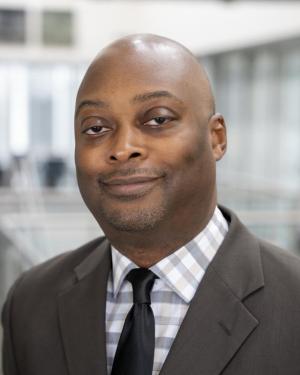 Download a High Resolution Image.