In Spite of Challenges, Houston Airports Aviation Club Continues to Soar to New Heights
Western-themed Banquet Highlights and Caps Off a Great Year of Accomplishment
May 24, 2022
The Houston Airports Aviation Club annual banquet was held on May 6, at the Houston Marriott South at William P. Hobby Airport and was the capstone of acknowledgement for a great year! Students and their families attended the western-themed banquet that had multiple highlights, including a keynote speech by Houston Airports Chief Terminal Management Officer Liliana Rambo. 
What began as a dream by Houston Airports Director Mario Diaz to create a Houston-based initiative that propelled a new generation toward a passion for flying has become an overwhelming success story. Through Diaz's vision and the grit and determination of him and many dedicated to seeing that vision realized, the aviation club was born in 2012. 
Dream is a Thriving Reality 
On the occasion of its tenth anniversary, it is now thriving! 
Through the efforts of Houston Airports and Ross Shaw Sterling Aviation High School, dozens of young men and women have benefited and literally been launched into careers in aerospace and aviation. 
Harry Singh, Aviation Club Program Manager, lauded the students for working through the difficulties of the past two years due in large part to the COVID-19 pandemic.  
"Even though we had to cancel a few field trips and activities," Singh said, "all of you still rose to the challenge of completing your Aviation Club projects!"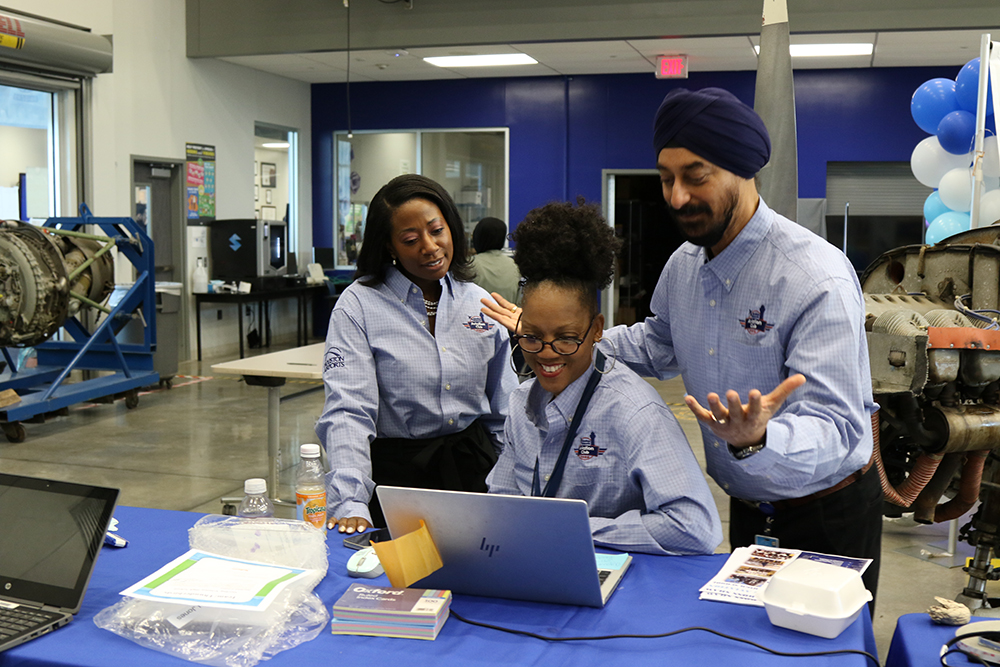 At the beginning of each school year, the students are assigned team projects that take months to build with the mentorship of Houston Airports staff. This year, students were tasked with building a project to make check-in at the airport easier and more efficient. The student's projects were put on display at Hobby Airport and judged by passengers and employees. 
Rambo announced the winners and top finishers in her keynote address. Team Wind Blazers took home first place, the Thunderbirds finished second, and Air Light Elevated brought in third-place honors. Five students were also awarded with paid Houston Airports summer internships. 
The aviation club meets monthly during the school year to participate in learning, enrichment and mentoring activities. It exposes students to many jobs that exist in the aviation and aerospace industries. In the school year, students are afforded visits and interactions with aviation-related facilities to meet workers and executives so they can get excited about pursuing career paths in the industry.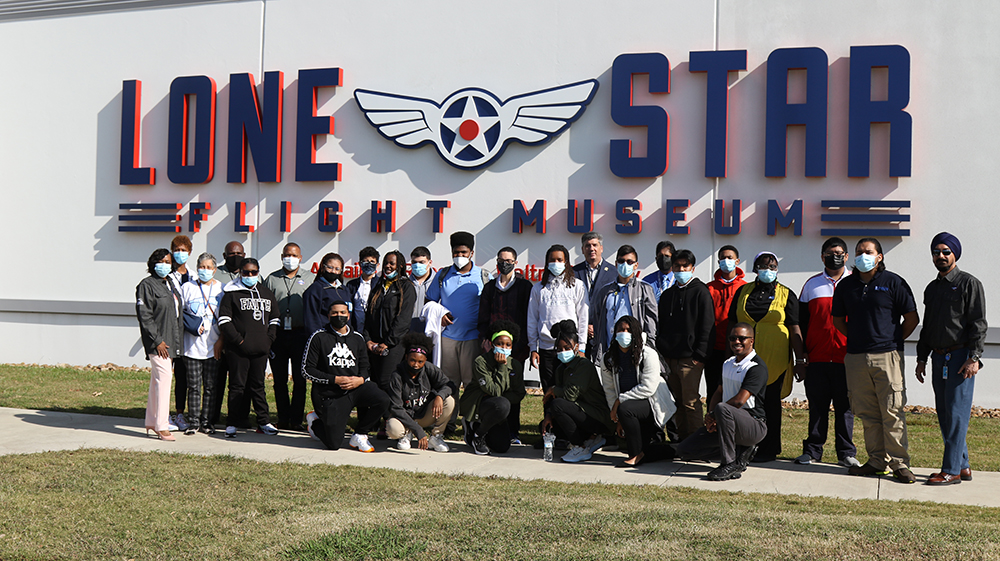 During this school year, students had the unique opportunity to watch the October Wings Over Houston Airshow Practice and listened to Houston Airports' employees tell their success stories. In November, students visited the Lone Star Flight Museum at Ellington Airport where Houston Airports Chief Technology Officer Darryl Daniel spoke to students about his career path. Before field trips were cut short by the pandemic, students visited the 1940 Air Terminal Museum at Hobby Airport where Division Manager Raj Ramatour shared his journey from humble beginnings to success. For the remainder of the school year, mentors visited Sterling Aviation High School monthly to help work on projects. 
Singh also singled out the Houston Airports mentors Sarah Freddie, Andre Garner, Victor Scantlebury, Viorica "Ella" Ghica, Trai Hicks, Raj Ramoutar, Bria Brown, Marcel Allen,  executive leadership sponsors/mentors Liliana Rambo, Darryl Daniel, and support team, including Luci Rodriguez, manager of internal communications, her team member Chrishayla Smith, Tina McCullers and Twanna Johnson. 
He also recognized special banquet guests from Houston Airports, including Chief Terminal Management Officer Liliana Rambo as well as Daniel who attended.  
Houston Airports Intern Program 
In brief remarks, Singh discussed the Houston Airports Intern Program. By investing in the workforce of the future through its Intern Program, Houston Airports introduces students to the exciting world of aviation and air travel while giving them the opportunity to be part of hands-on projects that develop the job skills they need.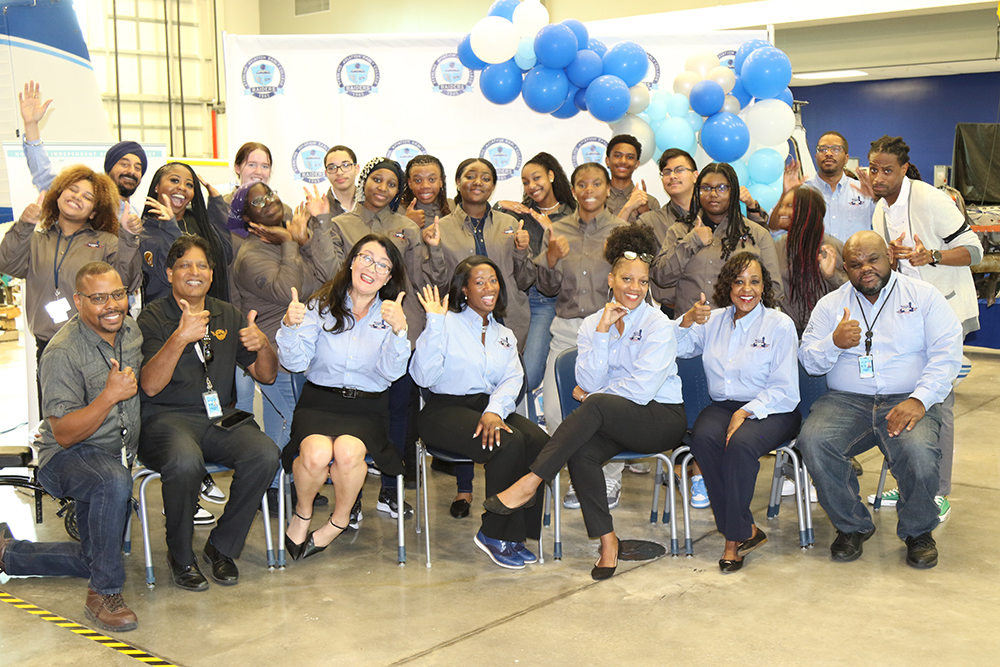 "Each year we pick five outstanding Sterling Aviation High School students for part of our eight-week paid internship program," Singh said. 
He concluded the evening with a gracious nod. 
"I could stand up here and talk all day about all the wonderful things our students did this school year, but I think behind every student or child there's a parent or caretaker that cared enough to invest in your future," Singh said. "Thank you!" 
For more information about the Houston Airports Aviation Club, please visit the website, https://www.fly2houston.com/biz/careers/aviation-club, or contact Singh via email, Harindar.Singh@HoustonTX.gov.