From LED lights to solar panels, Houston Airports is becoming more sustainable
February 27, 2023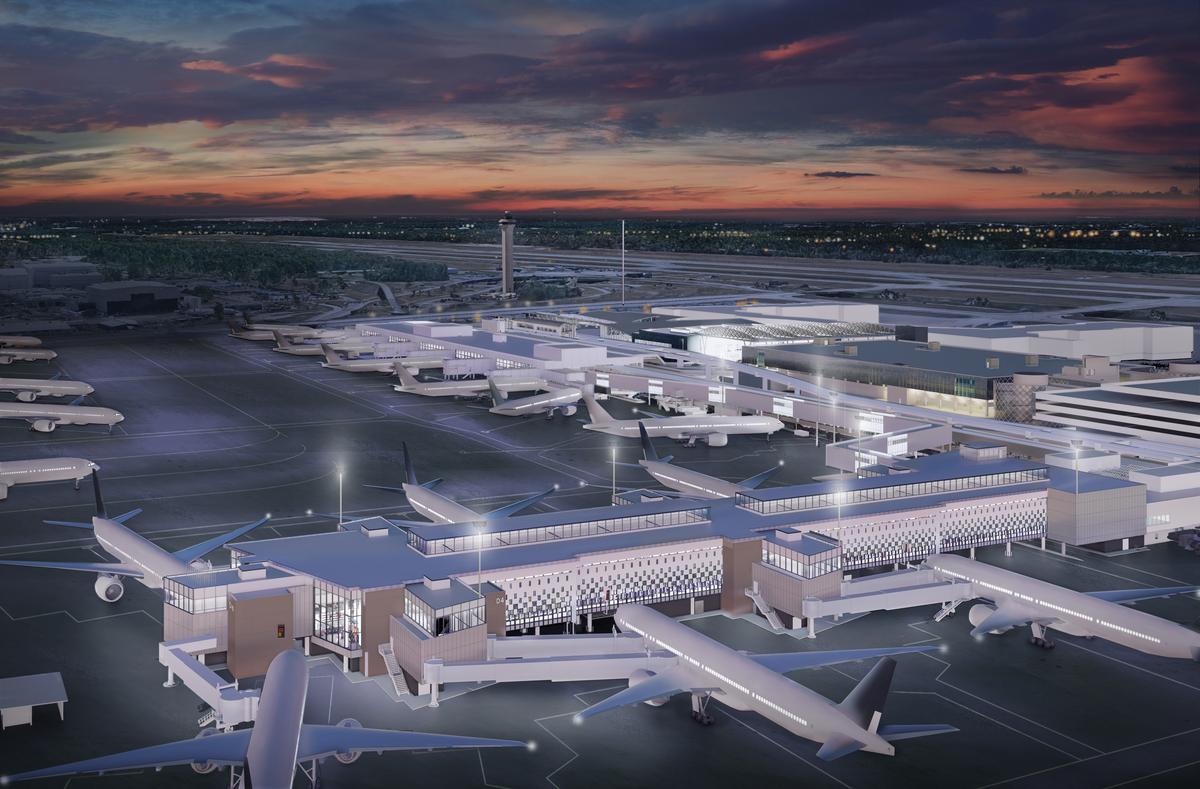 Houston Airports is redefining what an international terminal can be. In late 2024, a substantial portion of the new Mickey Leland International Terminal will be completed at George Bush Intercontinental Airport, IAH. Passengers can anticipate an intuitive and functional experience from curb to gate. Ticketing, baggage claim and security will be in one centralized location. Soft lighting and stylish flooring will create a background for custom artwork that celebrates Bush Airport's global reach. 
"The new international terminal is Houston's answer to the future of air travel," said Jim Szczesniak, Chief Operating Officer of Houston Airports. "In creating a more sustainable air travel experience through thoughtful construction and design, Houston Airports is serving our passengers and the planet."  
The demolition of the Terminal D/E garage is making way for new energy-efficient structures. To date, Houston Airports has consciously recycled 53,000 tons of concrete and 2,000 tons of metal through the demolition. 
The IAH terminal redevelopment project will utilize next-generation technology through air handler units (AHU's) that can better regulate temperatures in gate houses and throughout the terminal.  The AHU's will deliver the highest air quality through the use of ultraviolet air purification technology and photocatalytic oxidation. 
From the strategic positioning of each window to better control the temperature inside the international terminal and limit light pollution to the energy-efficient and sustainable fixtures and flooring and the coming addition of more charging stations for electric vehicles in IAH garages, Houston Airports is committed to being good stewards of the environment. 
"Houston Airports has long prioritized improving energy efficiency and reducing emissions," said Szczesniak. "In 2018 the airport system implemented a Sustainable Management Plan to promote economic, social and environmental excellence through actions that enhance our mission of connecting the people, businesses, cultures and economies of the world to Houston."  
More than 50,000 tons of concrete was recently recycled during a scheduled reconstruction project of a taxiway at IAH. 
At William P. Hobby Airport, HOU, a solar panel array is working to collect a megawatt of power. The array, which is positioned on the top level of the HOU Red garage, collects solar power while providing shade to parked vehicles.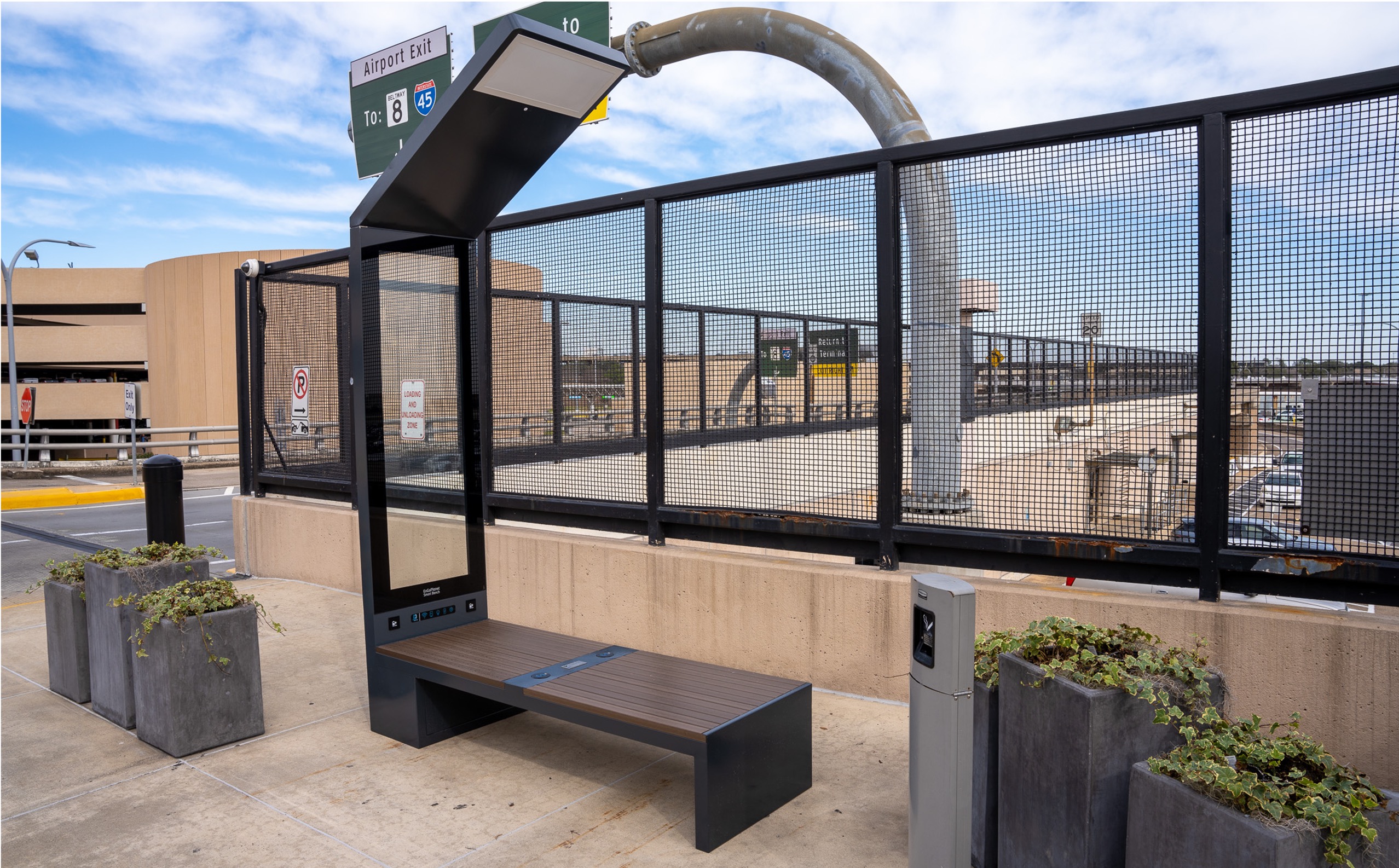 Electric vehicle charging stations at Hobby and Bush airports are available at all parking facilities, including ecopark. Houston Airports is working towards offering EV charging stations for rideshare apps. 
Runway lights at both airports are being updated to LED technology. Energy-efficient lighting is also being installed at all parking facilities and terminals at both Bush and Hobby airports.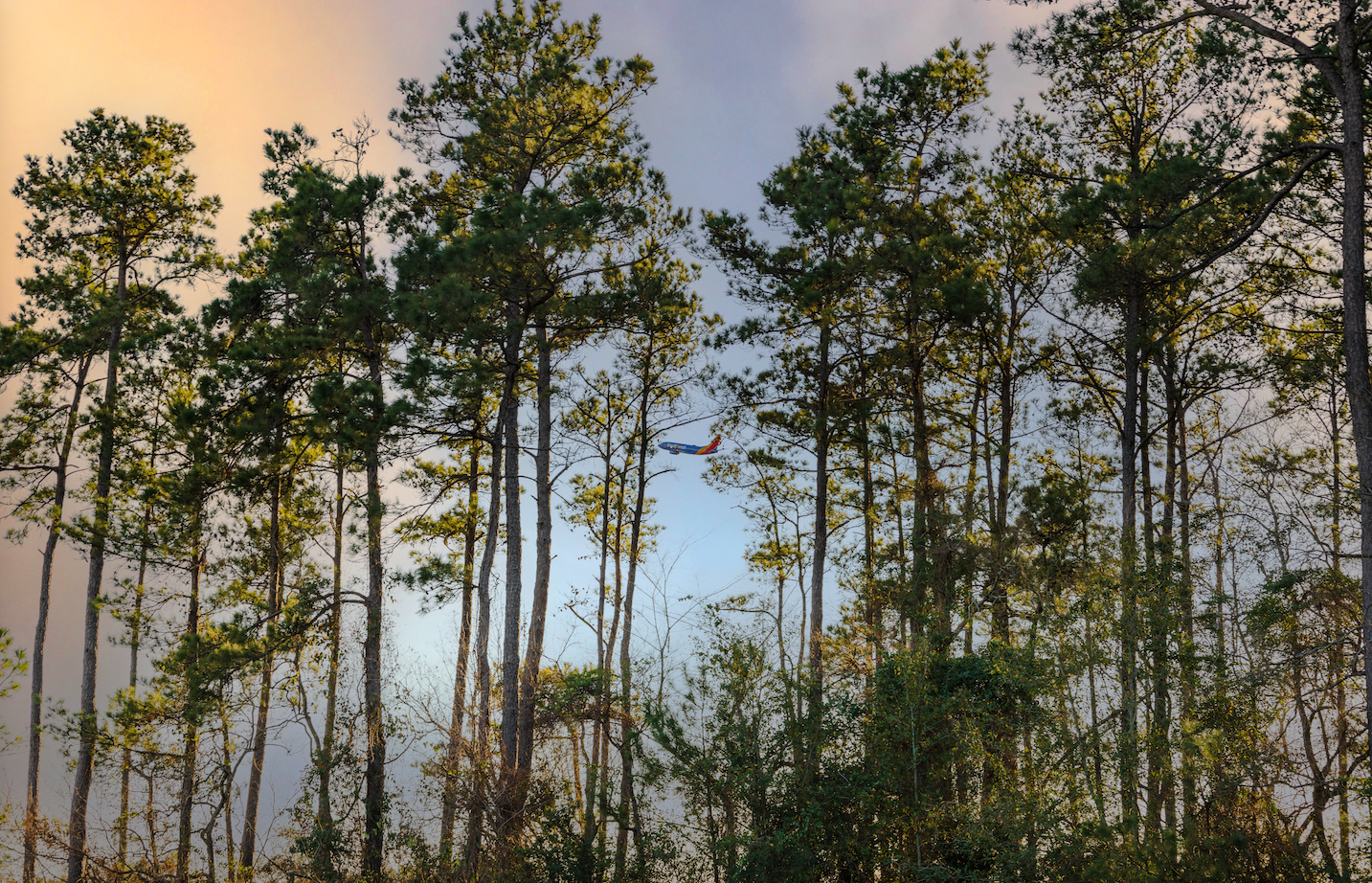 Changes to facilities are one thing, conserving the world around Houston's airports is another. The airport system cares for forests and protected land at and around Bush Airport. About 2,000 acres of south pine trees surround IAH. The trees capture an estimated 10,000 tons of CO2 annually. Another 1,200 acres of conservation areas near IAH help to capture an additional 6,000 TONS of CO2.   
Each year, about 1,000 acres of grassland at Hobby Airport help to capture about 250 tons of CO2.  
For the last two decades, Houston Airports has engaged its airline partners on projects like electric ground support equipment, minimizing engine run time on jets by using ground power and simple turning off equipment when not in use. As Houston Airports continues to make strides in becoming more sustainable, we will continue to work with our airport partners to reduce their carbon footprint.