Hobby Airport Exceeds Expectation for Nursing Parents
September 22, 2021
Page Carousel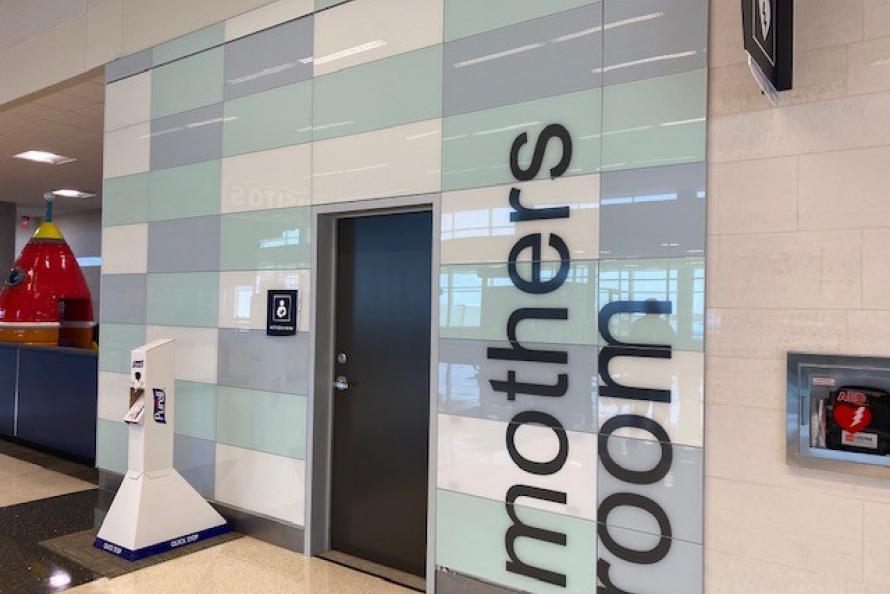 William P. Hobby Airport recently unveiled its newly remodeled nursing rooms – complete with comfortable furniture, appeasing style and all the amenities that a parent might need to nurse a young child. 
"The rooms are beautiful, accommodating and allow customers at Hobby Airport to be met with five-star customer service," Terminal Manager at Hobby Airport Dawn Hoffman said. 
Thanks to the Friendly Airports for Mothers Act, medium and large U.S.-based airports must have one nursing area per terminal. These nursing areas, also known as mother's rooms, are available for use by any gender parent who needs a quiet place to feed a baby or young child.  
Hobby's leadership team understood the importance of these rooms. Hobby Airport now offers three nursing rooms and a Mamava portable nursing pod which provides pre-security access for passengers. These pods require passengers to download the free Mamava app. Through the app, passengers gain access to the pods via a code.  
For more information on Hobby's nursing room locations, visit www.fly2houston.com.