Frontier Airlines Begins Operations at Hobby Airport and Expands Service at Bush Airport
June 28, 2022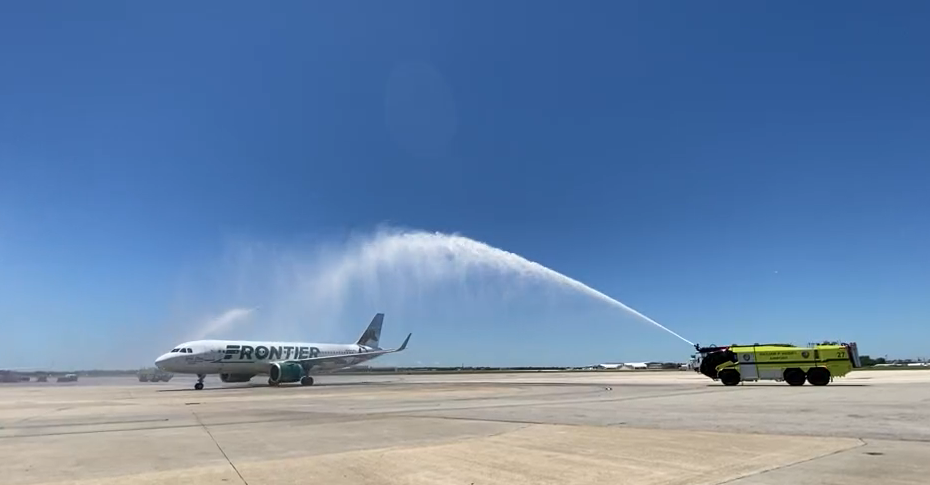 Frontier Airlines celebrated its first flight from William P. Hobby Airport (HOU) in late May after 20 years of flying exclusively from George Bush Intercontinental Airport (IAH). It was a significant milestone for the Colorado-based ultra-low-cost carrier, so Houston Airports helped them celebrate accordingly. 
The inaugural flight was received with a water cannon salute as it landed for the first time at Hobby Airport and a big celebration awaited its passengers at Gate 5. There, airport guests spun a prize wheel with an opportunity to "get lucky," interacted with Marty the Marmot (Frontier's official mascot) and mingled with Hobby Airport's and Frontier Airlines' staff. Dawn Hoffman, terminal manager for HOU, got the opportunity to address the participants during the celebration.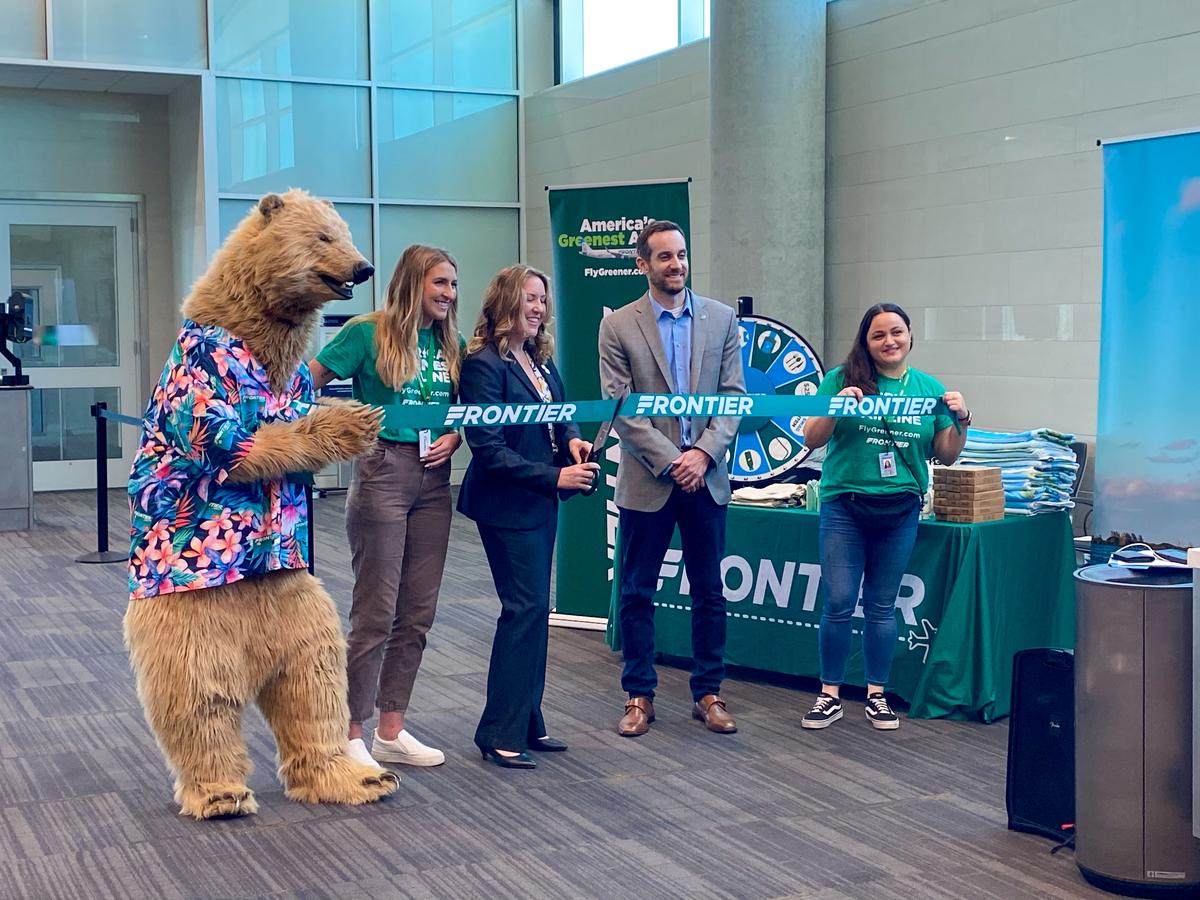 "Hobby Airport offers guests world-class service, modern facilities and our uniquely 'Houston Friendly' hospitality," said Hoffman. "We are proud that airline partners like Frontier are invested in Hobby Airport and are offering more flights and destinations to Houston. We are certain Frontier will complement the 5-star experience that our passengers get and expect every day." 
The low-cost carrier expanded service to Hobby with an inaugural flight to Cancun, Mexico, and of course, extended the favor to those that fly through Bush Airport. Beginning May 26, Frontier offers three weekly flights to Cancun from HOU and four weekly flights to Cancun from IAH, making this destination the first international flight from Frontier at IAH. 
"We are excited to launch new international service to Cancun from both major Houston Airports," said Frontier Airlines representative Stephen Shaw. "With this new service, we now fly to three destinations from HOU, including Orlando and Las Vegas, and six from IAH as we continue to grow our presence from the greater Houston area." 
With Frontier's additional flights, Houstonians now have more options than ever to fly across the border to one of the most popular sunny destinations in Mexico - and they can do so with multiple flight options from either Hobby or Bush airports.