First of 10 Major Art Commissions Completed — and That's Just the Beginning 
July 27, 2022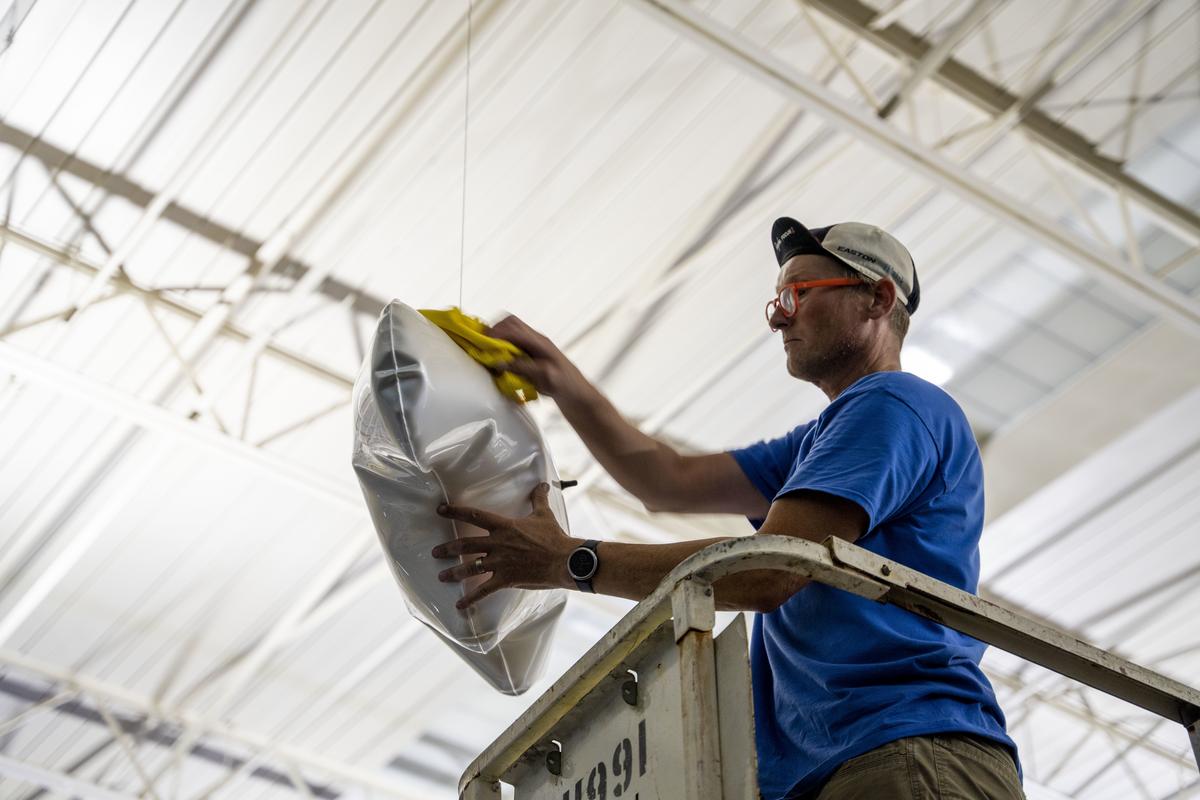 Don't be surprised if you see clouds inside William P. Hobby Airport near gate 50. There's no need for an umbrella. These clouds hovering over travelers were produced differently, with no vapor or water droplets. Artist William Cannings used steel.  
This piece called "Clouds" consists of 30 inflated steel clouds and painted, pearlized shades of white and silver. Cannings' piece is just the beginning, the first of the ten major art commissions completed.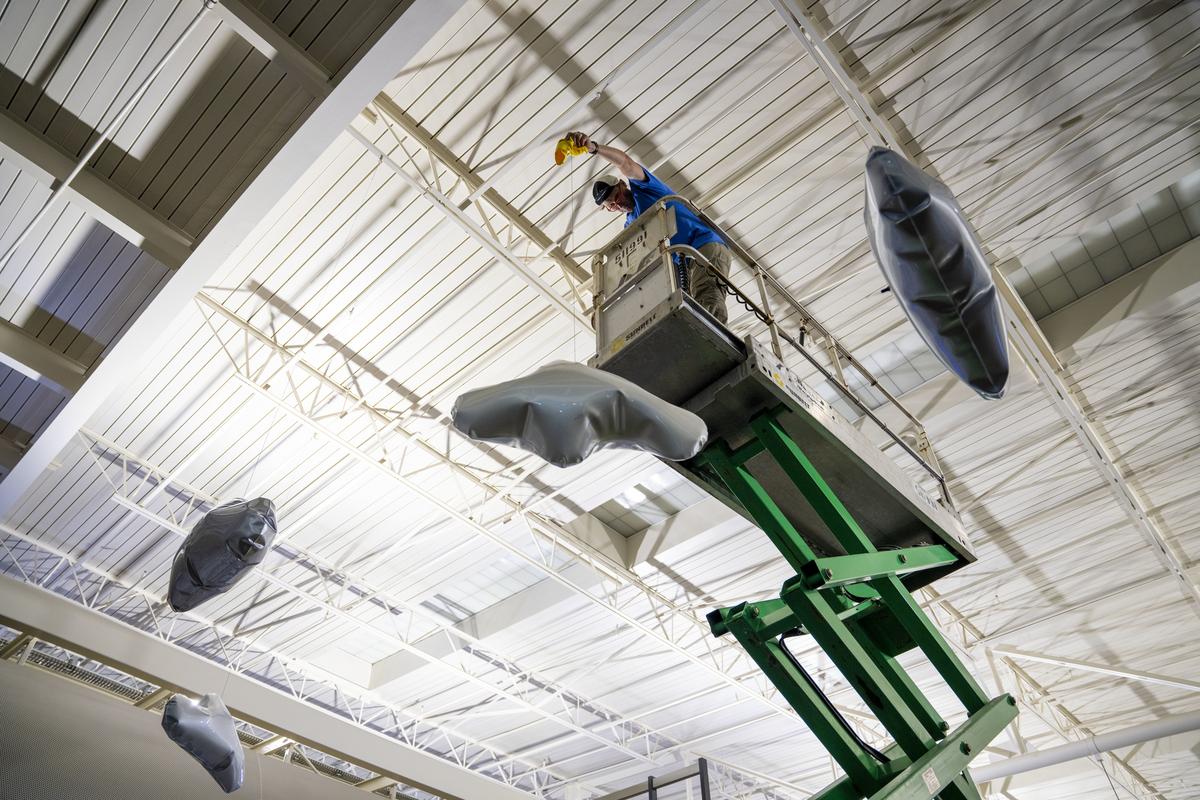 "I feel a great honor to be a part of the city art collection, especially the airport just becoming a 5-star airport. Boy! What a privilege to be part of this collection," Cannings said. "The fact that so many people will walk through the airport and view the art is phenomenal." 
Texas artists will produce the ten commissioned works. Animalis Works, Colby Deal, Cruz Ortiz, Melissa Borrell, Peter Hite, R&R&R, William Cannings, and others complete the list of artists.  
Houston Airports and the Mayor's Office of Cultural Affairs (MOCA) are working collaboratively to coordinate the installation of the art commissions at George Bush Intercontinental Airport, Houston Airports administration building and William P. Hobby Airport. The 10 art commissions are scheduled to be installed by the end of October.  
The Origin of Funding 
Funds for the permanent work of public arts at Houston's airports were allocated by a City of Houston ordinance which mandates that 1.75% of qualified and applicable Capital Improvement Project dollars be set aside for civic art. These funds are generated by the Houston Airport's Enterprise Fund – a non-taxpayer, self-sustaining fund of the City. Under contract and in partnership with MOCA, Houston Arts Alliance administers these city-funded public opportunities to acquire and conserve the City of Houston's public art pieces. 
About the Mayor's Office of Cultural Affairs 
The City of Houston Mayor's Office of Cultural Affairs guides the City's cultural investments with policies and initiatives that expand access to arts and cultural programs in the community, attract visitors and leverage private investment. Learn more at www.houstontx.gov/culturalaffairs and follow MOCA on Facebook & Instagram @HoustonMOCA.