Expert advice for the best airport experience this holiday season
As Houston Airports prepares for the extended Thanksgiving travel rush, federal partners offer advice for an exceptional airport experience, from curb to gate
October 20, 2022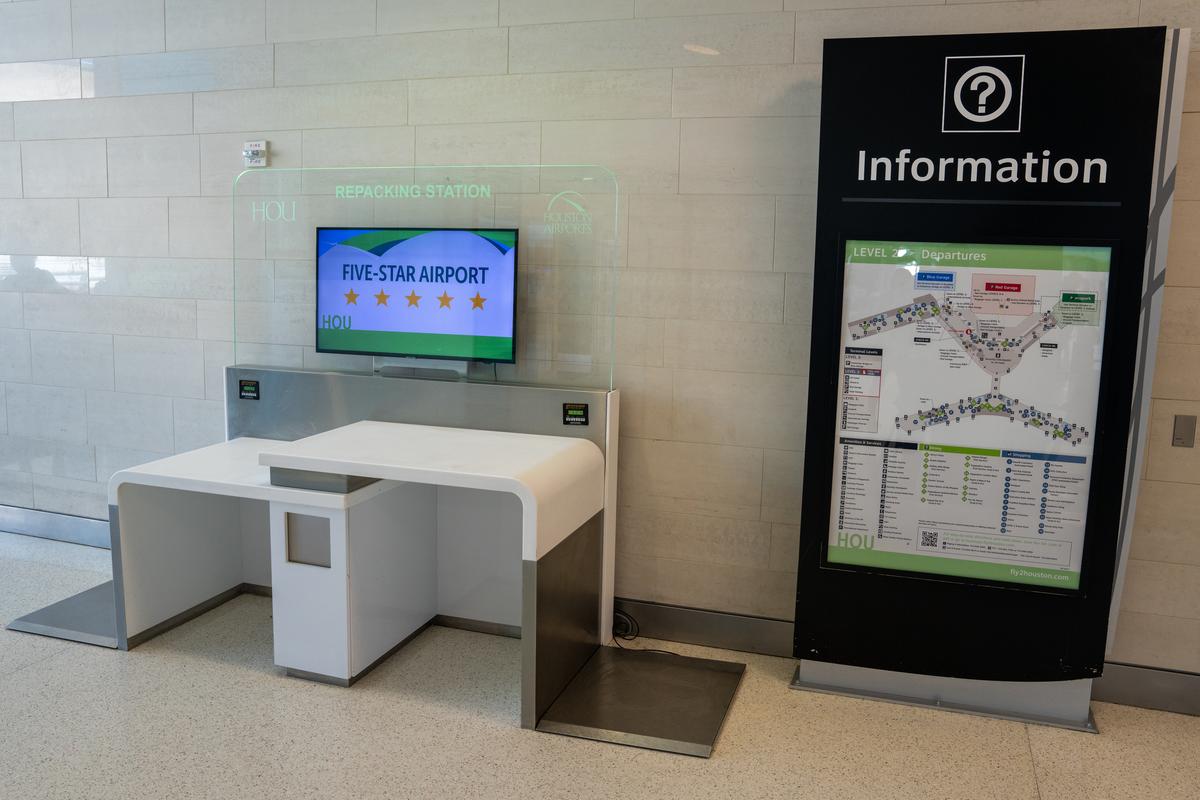 Houston Airports is encouraging passengers to plan and prepare for the Thanksgiving holiday travel period, especially at George Bush Intercontinental Airport, IAH, where a new international terminal is currently under construction. 
Reserve airport parking | Passengers should reserve parking online before arriving to the airport. It's the easiest way to guarantee a parking spot and save time. 
Know before you pack | Review TSA's list of prohibited items. Remember the 3-1-1 rule for carry-on liquids, aerosols, gels, crems and pastes. 
Enroll now in TSA PreCheck | By enrolling in TSA PreCheck, airline passengers can avoid removing shoes, belts, liquids, food, laptops and light jackets at the TSA checkpoint. Most new enrollees receive their known traveler number within five days, and membership lasts for five years.  
Prepare your documents | If traveling internationally, prepare your documents and research your destination through the U.S. State Department. 
Arrive early | TSA recommends arriving two hours prior to a domestic flight and 3 hours prior to an international flight.  
Build in an extra hour to IAH arrival | Construction at Bush Airport may impact traffic. To make sure you arrive to the airport with time to park, check luggage and clear security, we recommend arriving to IAH even earlier.  

Traveling with pets | Pets must be removed from their carrying cases. The case must be screened through the X-ray machine. A leash will help maintain control of the pet but should be removed when carrying the pet through the metal detector. 

Come Early and Relax | Houston Airports offers world-class amenities like playgrounds for children, Mother's Rooms for families, Interfaith Chapels, live musical performances by our Harmony in the Air musicians and one of the largest public art collections in the aviation industry! Our restaurant and retail options spotlight Houston's vibrant and diverse culture, while the national brands features are some of the most trusted. 

Look for our therapy dogs | Houston Airports will dispatch its team of therapy dogs to comfort and calm passengers during the holiday travel rush. Feel free to pet the dogs wearing the signature red therapy dog vest.  
Use Cellphone lots | The drop-off and pick-up ramps at Houston Airports are active loading zones. Waiting in a cellphone lot offers the convenience of being in position to pick up your passenger, while waiting in a safe and lighted parking lot for free until the passenger is ready at the curb. 
RELATED: Federal agents remind travelers that guns are not allowed in carry-on luggage