Don't Mess with Texas Mural Lands at Bush Airport's Terminal A
June 28, 2022
The next time you fly domestic into George Bush Intercontinental Airport (IAH) you might find yourself surrounded by Texas wildflowers when picking up your luggage at Terminal A. As you drag that suitcase, you might walk past the bright yellows, blues and greens that adorn the terminal wall and remind airport guests to Don't Mess With Texas (DMWT).  
The anti-littering campaign has awaited travelers at Bush Airport since June 21 when DMWT, artist Tyler Kay and Houston Airports Curator of Public Art Alton Dulaney unveiled the mural to the public. DuLaney has spearheaded efforts to create a welcoming space throughout Houston's airports while reflecting the sights, sounds and culture of Texas. 
"Cultural collaborations like this one are a great way to add beauty to our airports while reinforcing a sense of place for our guests," said DuLaney. "Texas is known for its wonderful array of wildflowers and this project brings that color and character into one of Houston Airports' busiest terminals."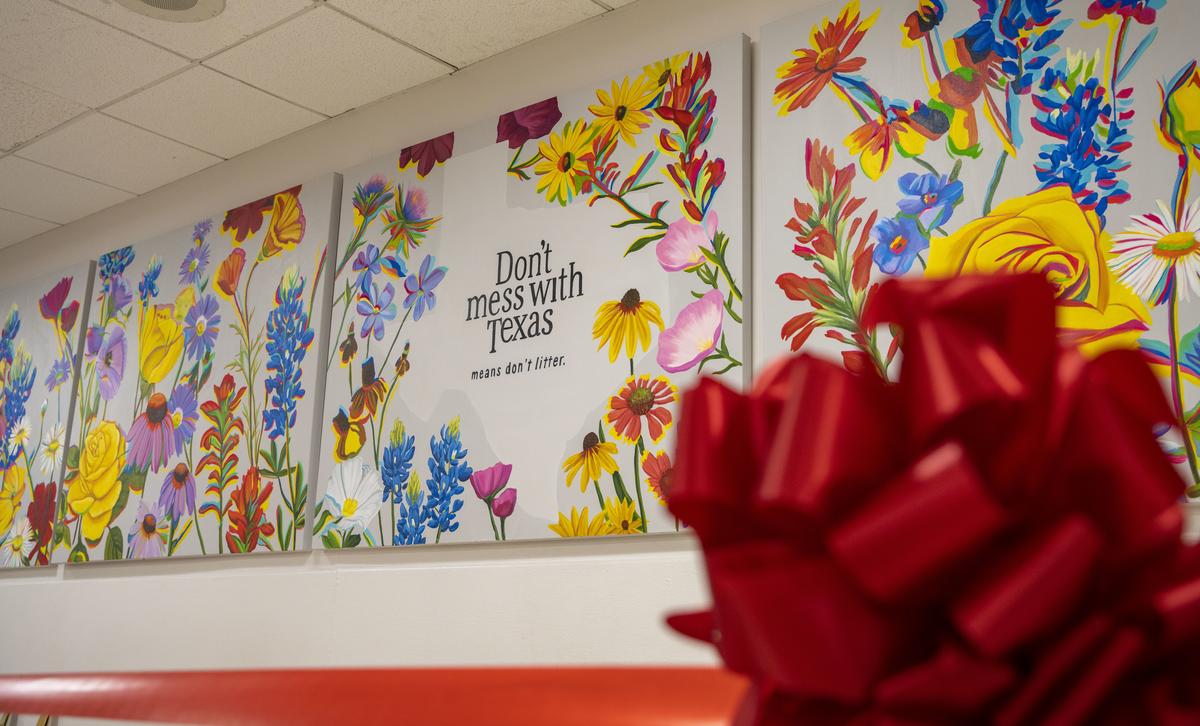 Tyler Kay was the artist selected to create the 10-foot wall at Terminal A's baggage claim area. She said it was an honor to collaborate with a renowned organization like DMWT and have her artwork at the airport for millions of people to admire. Kay is a Houston-based visual artist whose works of art range in size and subject and exist in various forms, including canvas paintings and murals. 
"This piece is a reflection of my passion to share art that serves as a medium for community engagement," said Kay. "It's my hope that those viewing the mural will be inspired to keep Texas free of litter and forever beautiful." 
This is the second DMWT mural at Houston Airports. At William P. Hobby Airport's pickup curbside, artist Nicki Davis created a large mural based on diverse Texas animals in late 2020.