This summer Houston Airports is expecting a 12% increase in passenger traffic compared to 2022, that's more than 1.7 million passengers overall. Bush and Hobby airports are ready to welcome the increase in travelers during this busy period, and we are reminding the public that more passengers mean more vehicles on the roads that lead to the terminals, and more passengers mean less available parking at our terminal garages.
For passengers to have the best airport experience, we urge you to reserve parking online before arriving at our airport, and we strongly suggest you follow the recommendations listed on this page.
See the live traffic map showing the roads that lead to Bush Airport. Houston Airports recommends passengers monitor traffic conditions in the hours leading up to their flights. 

With the ongoing construction at Bush Airport and the increase in summer travelers, we understand that navigating through the airport can be stressful. We appreciate your cooperation as we work to manage the increased traffic. Arriving early at the airport allows passengers the additional time needed to park or reach the arrivals curb, check baggage, clear TSA security, and reach their gate.
Summer Peak Travel Times
Peak Travel is from 5 pm to 9 pm daily.
Based on airline schedules, Friday and Sunday are the busiest times of the week.
During peak travel times, Bush Airport anticipates traffic challenges on the roadways.
During peak travel, passengers are urged to add an extra hour to their usual arrival time at Bush Airport.  
 

All passengers, no matter flight time, should reserve parking online before arriving at Bush Airport. Reserving parking guarantees a spot, reduces stress and saves money. Once you reserve your parking online, follow these simple steps.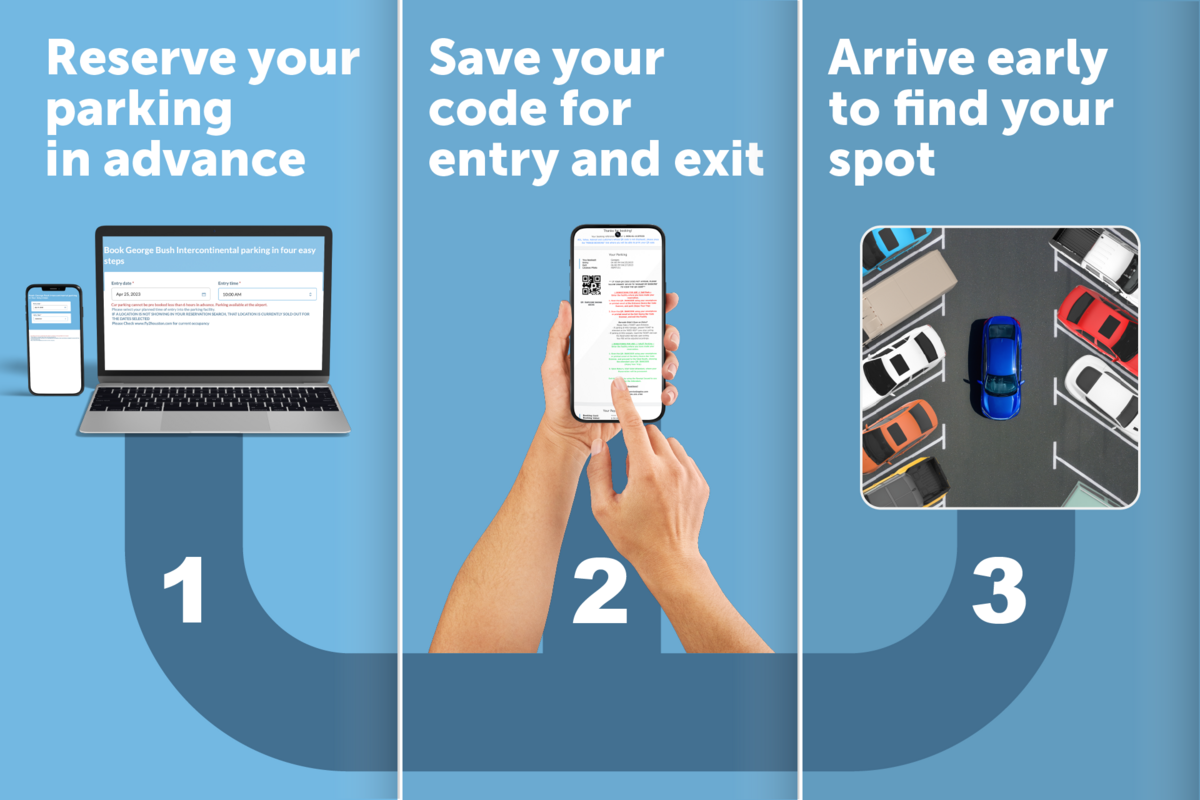 Please do not circle around Bush Airport while waiting for your passenger. Doing so creates congestion and backs up traffic. Houston Police and our curbside team are directing a constant flow of traffic. Instead, we recommend waiting in one of our cell phone lots until your passenger has their baggage and stands at the arrivals curb.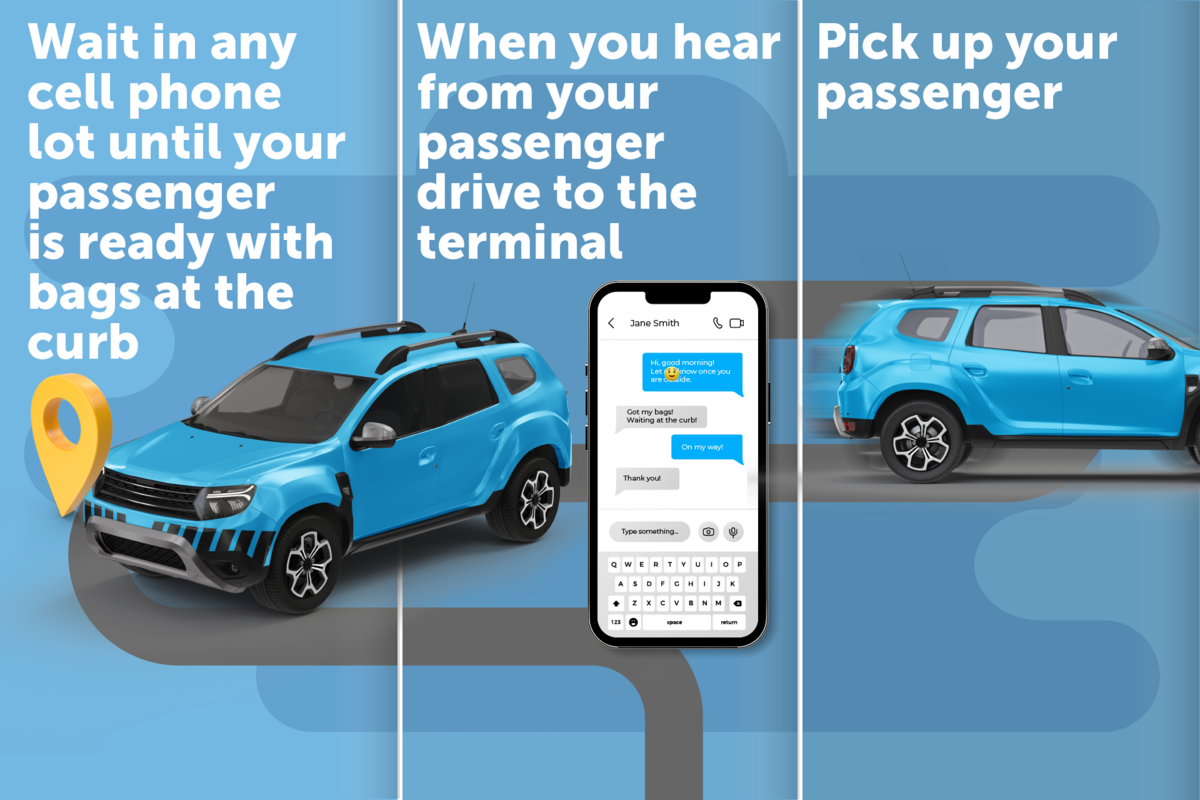 BUSH AIRPORT | CELL PHONE LOTS
Bush Airport offers three free cell phone lots. Each is well-lit and is open 24 hours a day. Remember, drivers must stay in their vehicles while they wait for their passengers. 
Cell Phone Lot on John F. Kennedy Boulevard
17010 John F. Kennedy Boulevard, Houston, TX 77032
Cell Phone Lot on Will Clayton Parkway
5703 Will Clayton Parkway, Humble TX 77338
Cell Phone Lot at Control Tower
4500 Will Clayton Parkway, Humble TX 77396
WHY NOW | Change is Coming to IAH
Houston Airports is building a new international terminal and modernizing Bush Airport to further cement Houston as global city. Once substantially completed in late 2024, it will be among the most modern international terminals in the U.S. The IAH Terminal Redevelopment Program, also known as ITRP, is the largest expansion program in the 53-year history of Bush Airport and builds on a series of previous renovation programs.
The ITRP effort was undertaken to develop additional facilities in support of aging infrastructure and unprecedented growth in international traffic at Bush Airport. The program will support international flight operations for United Airlines and more than a dozen foreign flag carriers. Additional international gates will accommodate continued international airline growth and larger, widebody aircraft.
The program will improve current and future roadway and curbside capacity constraints in the central terminal area, improve baggage handling system capacity and reliability challenges, and significantly improve the overall guest experience for every international passenger.
Please be assured that Houston Airports is doing everything possible to ensure a smooth and efficient experience for all passengers. We have increased our staff levels, implemented new traffic flow measures and are working closely with our law enforcement partners to minimize delays and congestion at the terminal curbsides. 
We thank you for your patience and cooperation. With our recommendations and by working together, we hope you enjoy your next visit to Bush Airport.