Program History
The Airport Rangers Program is the only airport equestrian volunteer program in the United States. It was created in 2003 to increase the security of George Bush Intercontinental Airport (IAH) through community participation. The program was a hit from the start. Enrollment quickly surpassed 200 members, and thousands of patrol hours have been added to the security system at IAH.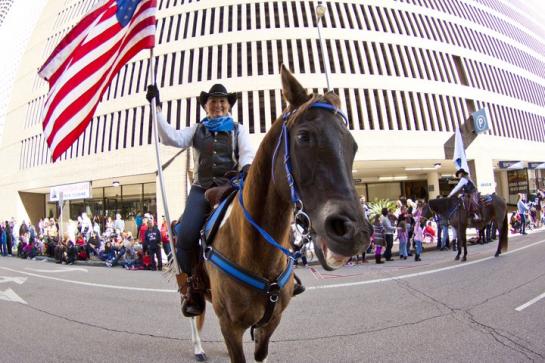 Security and Community
The Airport Rangers are mounted patrols that include off-duty law enforcement officers who ride their horses along the perimeter of the 13,000 acres of IAH including wooded trails.
The goal of every ranger is simple: "ensuring the safety of the air traveling public." To this end, the Airport Rangers represent The Houston Airports' openness to new ideas and its dedication to community engagement.
Not surprisingly, a side benefit to the program's existence has been the formation of a strong social bond between the riders. Members of the group share a passion for both horseback riding and the care of the beautiful horses themselves.
The Airport Rangers participate in various events throughout the year, including parades, special events, evening/night rides, trail maintenance get-togethers and more!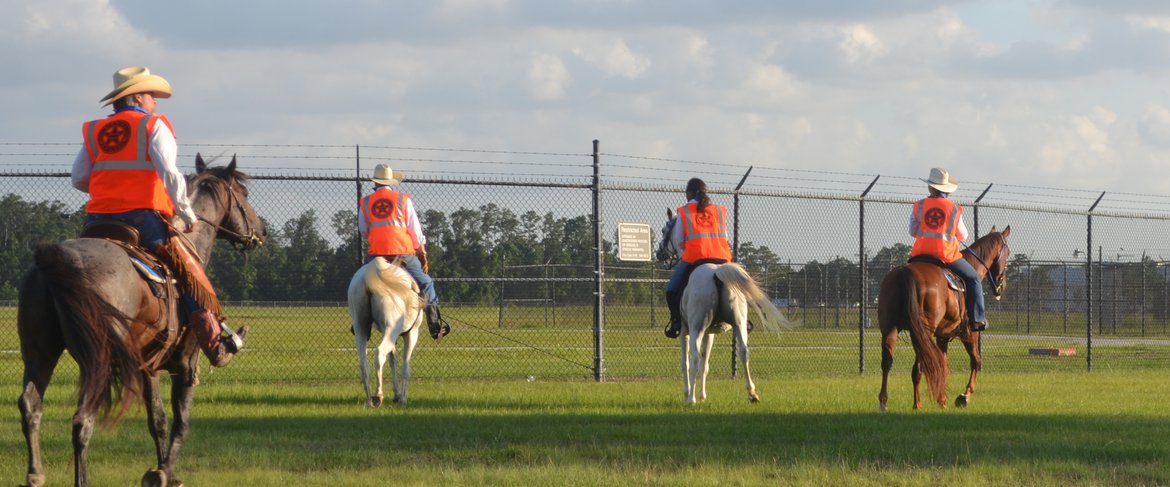 Rodeo 2016
Rodeo 2015
On patrol